Apple registers new PrivacyIsImportant domain name, no website yet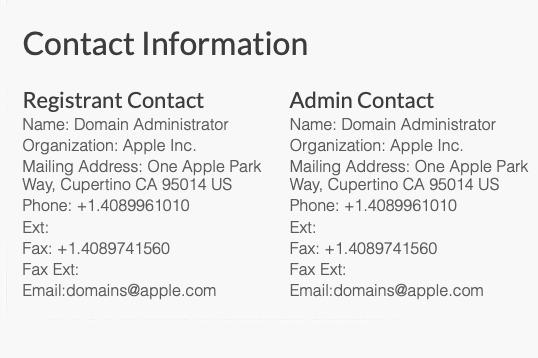 Apple has bought the domain name PrivacyIsImportant.com, according to the WHOIS organization which maintains a register of all website owners. There is currently no website live at that address.
WHOIS data says that the domain was created and registered on March 4 and is owned by Apple, Inc. The details recorded include addresses and emails for the registrant plus an admin and a technical contact. These are all ascribed to Apple's corporate address at Apple Park.
Apple has not commented on any potential new website but it has repeatedly commented on issues of privacy. The company has made its stance on protecting users' privacy clear through billboards plus Tim Cook's speeches.
The new WHOIS domain registration was first spotted by MacRumors
Read the rest of the article at: https://appleinsider.com/articles/19/03/05/apple-registers-new-privacyisimportant-domain-name-no-website-yet.